Ghost Recon has gone vastly open world with Wildlands and it looks quite promising.
Tom Clancy's Ghost Recon Wildlands is the tenth installment in Ghost Recon series and is going to rival with the likes of GTA V, Metal Gear Solid V and Just Cause 3 with a huge open world.
Media
Teaser Trailer Embedded Below
Release Date
2016
Announce Date
E3 2015
Genre

Tactical Shooter
Open World

Series
Tom Clancy's Ghost Recon
Publisher
Ubisoft
Developer
Ubisoft Paris
Engine
N/A
Platform (s)

PC (Windows)
Xbox One
PlayStation 4

Mode
Single-player, Multiplayer
Availability
Optical disc, download
It would be sufficient to say that Ghost Recon Wildlands surprised everyone at E3 2015 because Ghost Recon series has been known linear gameplay and was gaining more futuristic approach with every new game.
The last game in this series, Ghost Recon Advanced Warfighter introduced futuristic settings and the gameplay was loaded with gadgets and tactical huds.
However, things changed a lot with Ghost Recon Wildlands. We get a familiar backdrop because we have already seen such settings in different games which are set in concurrent timelines.
Plot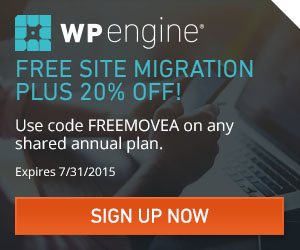 Ghost Recon Wildlands takes us back to the roots of the original game and introduces us with drugs problems.
The teaser trailer is loaded with the fear of a drug cartel acting wildly in Bolivia. Obviously, it alerts U.S. government because their power is increasing day after day as they increase their drug business throughout the region with the help of local government,
Sounds like a plot of Expendables 2. Well, if you keep connecting dots, you'll lose the fun in it! So, let's carry on.
Our main mission is to weaken the drug business of this cartel and capture (and free) as much area as possible to plant our friendlies and make positive alliance with the local government (if possible), so that they can help us when things make turn for the worse.
Gameplay and Weapons
As mentioned above, Ghost Recon Wildlands is going to feature a massive open world that rivals with the elites of open world gaming.
If you pay attention to the trailer, you might see 9 different types of terrain that we are about to see in this game.
There are grass lands, mountains (barren as well as snowy), swamps, valleys, river, canals, etc. So, expect to see a variety of tactical advantages over your enemies.
The gameplay demo already shows off three types of gameplay modes and we expect more when the final version is released.
Gameplay Modes
Long Range: Scope out your enemies and shoot them from afar without letting the air speak about your location and motives.
Stealth: If you want the night to be your guard, then use it to your advantage and bring down hell upon those drug cartels.
Ambush: Think you can handle a horde of trained enemies with automatic weapons and grenade launchers? If yes! Then, lord is with you as bullets after bullets pass by ½ an inch from your ears and skull and show them what Ghosts are made up of!
No matter which gameplay mode suits your interest, you have only one goal! Stop the drugs from being supplied from one end to the other of the region.
It's my guess that like other open world games where you have to break the chains of fear by successfully overtaking the outposts (Far Cry 4), you'll have to destroy their business one by one in order to gain the territories and confront the main Drug Cartel when you have done enough!
Graphics
Ghost Recon Wildlands is powered by Ubisoft's proprietary gaming engine (not disclosed at this moment) and needless to say, it looks awesome.
We have a dynamic day light system and interactive flora all around us. The water behaves in a volumetric manner and everything looks simply great.
I am hoping that this game is going to support DirectX 12.0 because; DX 12.0 will be supported by all graphics cards, which are slated to be released in 2016. So, it is obvious that Ubisoft is going to make good use of it.
They tried their best with Watch Dogs, but things didn't add up and it failed on PC. So, they will take care of pc optimizations if they want to set a higher standard for upcoming open world games.
Price and Release Date
The price of Ghost Recon Wildlands is expected to be around $59.99 for Xbox One, PS4 and PC version. But Indian prices might vary like this:
PC: Rs.2500
Xbox One: Rs.3500
PS 4: Rs. 3500
Tom Clancy's Ghost Recon is currently expected to be released by the end of 2016. I'll update this post as soon as possible when I hear more concrete release date.
Thanks for reading this piece, have a great time and stay tuned with RDP for future gaming news.
Watch the Teaser Trailer of Ghost Recon Wildlands

I am very fond of games and have been trying to build my dream PC for 8 years now and in this period, I made a mid-end PC that can at least play games to a significant extent.
I hope that when they do release Half Life 3, I have my dream PC with me.
Latest posts by K. K. Sonakiya (see all)