Latest Updates Related to Saw 8
Finally, our prediction for release date of Saw 8 or Saw Legacy near Halloween 2017, has come true. Now, Saw 8 is going to be released on 27th October 2017.
We have the saddest news for the fans of Saw series, that Saw 8 or Saw Legacy, might be the end of this franchise. This news is leaked from an internal source of this movie franchise.
He said, "If Saw 8 will not done businesses as per the expectations of investors, then it will not survive any more."
There is another rumour that Daniel Matthews might be the main antagonist of Saw 8. The role of this charter was played by Erik Knudsen in the 2nd, 3rd, 4th and 7th part of this movies series.
There is a news that Lionsgate has ordered script of Saw 8, and titled it as Saw: Legacy.
The order has been given to the duo of Pete Goldfinger and Josh Stolberg, they have also written Piranha 3D, Sorority Row and Piranha 3DD. There is another confirmation that original director of Saw series, James Wan, will be the new executive producer with Leigh Whannell, who is the screenwriter of this movie franchise.
Now when confirmation for Saw Legacy has finally been made, hence there is a prediction that Saw Legacy (Saw VIII), will be released in 2017. As Saw Legacy is a horror and thriller movie, there is a strong chance that it might release in the Halloween season of 2017.
If we talk about the story-line of Saw 8, then the audience will get answers of many unsolved questions related to Dr. Lawrence Gordon.
Now, when time is passing very quickly, even then there are no updates related to Saw 8 release date and movie, has revealed by any members of Saw 8 movie team.
So, there are predictions of many official sites that Saw 8 might take more time to release. Hence, there is a chance that Saw 8 might shift to the end of 2016 or to the next year.
There is another rumour that the team of Saw 8 might develop one TV series on this theme, because many hit horror movie franchises have come to small screens, like Ash VS Evil Dead and Scream. Out of which Scream is more appreciated by audience and critics.
TV series on Saw movies, is not confirmed yet. If this news comes true, then fans of Saw franchise can feel its fear on TV also.
Saw is one of the best horror and thriller movie franchises. I think it's the only movie franchise in which the main antagonist, Jigsaw, wins every time.
The role of Jigsaw is very horrifying and makes audience have goose bumps. At the end of the 7th part of this movie, there is a clue, which is given by creator to the audience that next part, Saw 8, is under thoughts.
According to the creators, Saw 8 will be released near the release date of "Insidious 3". It means near to the month of June and July, but the shoots of Saw 8 haven't even started yet.
Till now, the casts and crew of this movie have not been finalized, hence, Saw 8 is expected to be released after mid of 2016.
According to the co-producer of this movie, Daniel J Heffner, this will be darker and better than all previous parts of this series. He had given his comments on this movie in an interview with SockTilYouDrop.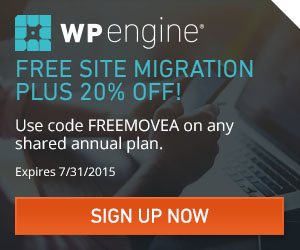 The site quoted producers, Mark Burg and Oren Koules had written in their article about the interview, they wrote,  "…were so afraid of being the Saw guys. They were trying to make their own mark. They've certainly done that. Wan has moved on to The Conjuring, Insidious and next year's Fast & Furious 7. Meanwhile, Leigh Whannell is in post-production on Insidious Chapter 3.They're very comfortable to come back", then he added, "James and Leigh are absolutely going to put their mark on it. It's one of the reasons we agreed to do this again… The plan is to go to Comic-Con, not next summer but the summer after with our heads up saying 'here we go.'"
This is the first movie of this franchise, which is releasing after a large gap. In the end of Saw 3D, we see Cary Elwes in his character of Dr. Lawrence Gordon (Cary Elwes) of Saw I. He puts Hoffman (Costas Mandylor) in the trap.
So, it is expected that he will be the next villain of Saw 8 and this expectation is increasing more after watching the fake teaser of Saw 8. We will also see that how Dr. Lawrence Gordon helped Jigsaw in previous parts? Saw 8 will also reveal that how will this franchise continue?
There is rumor that Jigsaw will reappear in the next part. If it will happen, then it is very exciting for fans.
As we knew that Jigsaw has already died in this franchise. So, it will be interesting to see that how will makers introduce Jigsaw in Saw 8 movie, will Jigsaw appear in flashbacks or will he return alive?
Till now, no more updates have been revealed about Saw 8, but soon the creators of this franchise will speak about it.
For more updates stay tuned with us.
Fan Made Trailer
Harish is an imaginative and creative guy, who believes that this world could do better without love stories. He is a self-proclaimed fan of Salman Khan and believes that one man can make a difference in the world. You may find him running for Prime Minister in 2025.
Latest posts by Harish Sharma (see all)