Latest Updates of Quantico Season 2

Finally, ABC has renewed Quantico Season 2 for 2016-17. This TV series will continue its action this year, with lead role of Priyanka Chopra.
Right now, Priyanka Chopra is at the highest peak of her career. She is working in an American TV series, she is also playing a role of antagonist in  Baywatch movie, which is a remake of Baywatch TV series and she had also appeared in 88th Academy Awards. In this Award Show, she had presented the Best Film Editing award to Margaret Sixel for Mad Max: Fury Road Film.
One of the showrunners of this TV series, Joshua Safran, has hinted about the plot of Quanyico Season 2 that, "This story was about terrorism and America. Season 2 will attack a different issue that plagues America's security."
He also told that there will be no Quantico in the 2nd season, because characters of this TV series will get graduate at Quantico and they might leave the Quantico and join the Police Department. He also said, "That's a big spoiler I just gave away maybe…I don't care!"

Quantico season 2 is on the way to get renew. The reason for this news is the ratings of Quantico season 1. The pilot episode of Quantico had garnered 7.1 million viewers, which is good for any debuting TV series.
Till now, 9 episodes of season 1 has released and it's on a Winter Break. Now, remainig episodes of Quantico will start to telecast from February 2015 at 10pm.
Let's see how the next episodes perform on the small screen. If it retains its ratings like this, then ABC channel might renew it for season 2.
It was already revealed earlier that Priyanka got one English reality show. This tells us that she is trying to establish in English Television Industry.
Hence, if Priyanka Chopra get chance to do Quantico season 2, then she will not refused it. She has already shown her interest to work again with the team of Quantico.
Like Priyanka, creator and other stars also showed their desire to work in Quantico season 2.
——-
As we all know that most anticipated TV-series of ABC, Quantico, was premiered on Sunday September 2015 at 10 PM.
It is an action, thriller, crime and drama TV-series. The team of Quantico almost complete its shooting and other technical work of this TV-series. Now, the team of Quantico is busy in the filming of last few episodes.
This is the reason; we can see all the stars of this TV series in the getup of FBI agents in many event and functions to promote this TV series for its finale episode. We had also seen Priyanka in the NBA finale to promote her TV series, Quantico, before the release of this TV show.
Before its release, people and critics are taking it as the hit TV-series. This is the reason, due to which audience is taking about season 2, before the end of season 1.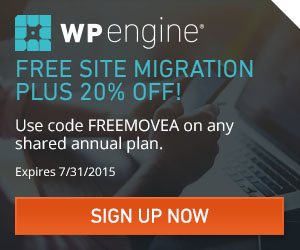 A rumor caught fire when, Priyanka Chopra, said in an interview that she is ready to work more in this series. She also said that I will remain in contact with Joshua Safran, executive producer of this series. She agreed that all members of this TV-series are very caring and loving, they never make me feel like a new comer.
As we all know that any channels make its next season after the performance of previous season. So, for the official confirmation for the Quantico season 2, we had to wait till the telecasting of at least 14 episodes of this TV series.
As per the latest update Quantico has garnered more than 6.3 million viewers for its first few episodes and hence, ABC ordered 6 more episodes of Quantico. Now it will have 19 episodes instead of 13.
This assure me about the success of this series. So, fans of this series will definitely see its next season. The reason behind my assurance is the story of this series and the star cast.
This is the first American TV-series in which one of the biggest Bollywood actress, Priyanka Chopra, is playing a lead role, this increases its craze not in America but also in India.
Storyline of Quantico-
This TV-series based on the newly FBI trainees, who are taking training in one of the best base camps of FBI, which is situated in Quantico.
The main twist of this TV-series is a terrorist attack which held in New York, which was the most destructive attack since 9/11 and one of the trainees at Quantico base camp was involved in this attack as sleeper terrorist. Alex has to find her and relief herself from accuse of sleeper terrorist. In this many of her friends help her.
Star Cast of Qauntico
There are many A-list stars in this TV-series. Some of them are:-
Jake McLaughlin (Ryan Booth)
Johanna Braddy (Shelby Wyatt)
Priyanka Chopra (Alex Parrish)
Yasmine Al Masri (Nimah Anwar)
Aunjanue Ellis (Miranda Shaw)
This season is directing by Marc Munden. The executive producers of this season are Joshua Safran, Mark Gordon and Nick Pepper. To know who will reappear in the season 2 we have to wait for few months.
Release date of Quantico Season 2
Let's see the whole performance of this TV-series on this fall. Till now, it showed good ratings and large numbers of viewer, so we are expecting its next season.
As we know that 1st season was aired in fall 2015. Hence, It is expected that Quantico Season 2 might be aired in fall 2016.
For more updates related to Quantico Season 2 and its release date, stay tuned with us.
Trailer (N/A)
Harish is an imaginative and creative guy, who believes that this world could do better without love stories. He is a self-proclaimed fan of Salman Khan and believes that one man can make a difference in the world. You may find him running for Prime Minister in 2025.
Latest posts by Harish Sharma (see all)